Skip to Content
California Drought Water Usage Mandates
California is currently facing one of its worst droughts on record. As water resources continue to dwindle, it has become more important than ever to practice smart water conservation while gardening or performing lawn maintenance in San Jose. Payless Hardware, Rockery & Nursery has the tools and water conservation tips you need to nurture your outdoor spaces while observing home water conservation rules.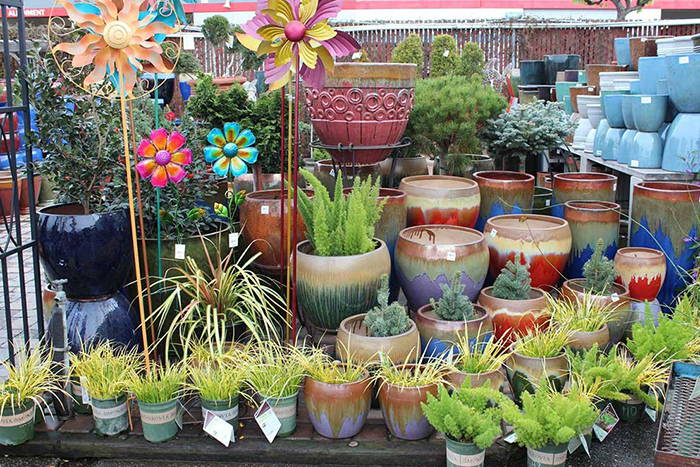 California Drought Water Usage Mandates
In response to drought conditions, the state of California has put water conservation mandates into effect. These mandates regulate how homes and businesses can use water to ensure existing water supplies last as long as possible. Currently, California's emergency water usage mandates are in place to achieve a 25% reduction in urban potable water waste to conserve valuable drinking water resources. These restrictions
Prohibit the use of potable water to wash sidewalks, driveways, and other outdoor areas, as well as prohibit the use of hoses lacking shutoff nozzles when washing cars.
Disallow the use of potable water in outdoor water features that do not recirculate water.
Regulate the number of days on which outdoor irrigation is allowed and prohibit outdoor irrigation for the 48 hours following any measurable rainfall.
Require homeowners to take steps to eliminate runoff when irrigating with potable water.
Home And Garden Water Conservation Tips
Making an effort to conserve water in your home and garden can help you maintain a beautiful home indoors and out, while also reducing water waste and working within water usage mandates. You can reach Payless Hardware, Rockery & Nursery by phone at 408-274-4922 to learn more about conserving water while gardening, landscaping and performing routine lawn maintenance.
Adding mulch or water-retentive granules to your landscaping, garden, and planters will reduce evaporation and help the soil retain more water following irrigation to get the most from the water you do use.
Collect water from rinsing fruits and vegetables before cooking in a bowl or pail to use when watering your garden and landscaping. You can even reuse water used to wash your dishes, as long as it contains only food particles and mild dishwashing soap, which won't harm plants.
When gardening, choose flowers, shrubs, and other greenery that are drought-resistant. These plants require less water and won't suffer during dry conditions. If possible, plant more sensitive species in areas with ample shade or near sprinkler heads.
Installing and using an automated irrigation system will reduce runoff and regulate watering times without the need for you to constantly check or worry about overwatering. You're your watering cycles for early morning or evening, when the sun won't cause premature evaporation.
Contact Us Today To Answer Your Water Conservation Questions!