Skip to Content
Pavers And Retaining Walls In San Jose
We have the widest selection of pavers and walls for any size of your project. Most time you can mix and match different paver and wall to achieve the look that you are looking for.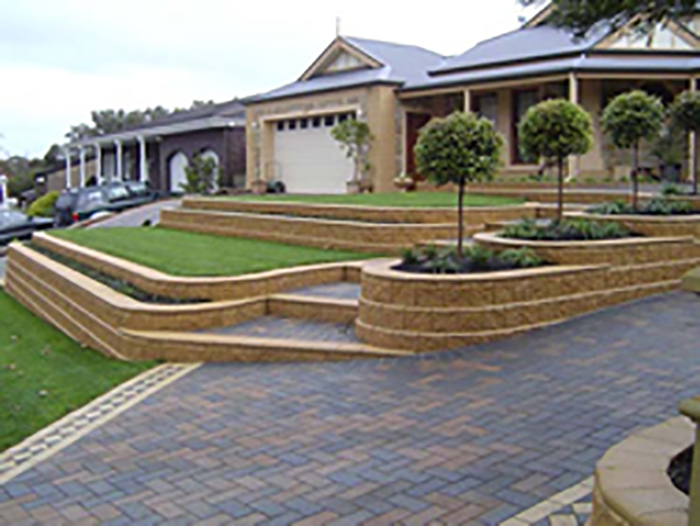 Common Questions
Can I just install pavers myself?
As long as you prepare your base material, your sand bedding, lay your pavers, and finally, sweep sand over the joints until they are filled, you are ready to install mortarless pavers. Be sure to completely cover the joints as to avoid weed-growth between cracks.
Can I use pavers and paving stones over existing concrete?
Yes, you are able to do this. However, installing pavers and paving stones over existing concrete will create a step. Thus, it is recommended that you consider removing the concrete because it might be financially feasible.
Contact Us Today To Answer Your Pavers and Retaining Wall Questions!