Skip to Content
Payless Nursery & Gardening in San Jose, CA
Payless Hardware, Rockery and Nursery is a complete garden center and boasts one of the largest inventories of plants in the San Jose area. You will find a multitude of fruit trees, Japanese maples, ground covers, shade plants, houseplants, pottery, statuary, vegetables, Grade 1 roses from the nation's top producers, and much more. It's impossible to list all the items in stock here, so please come to our store to see more seasonal and new products. Our professional staff is friendly & courteous and will be happy to help you with all your gardening needs.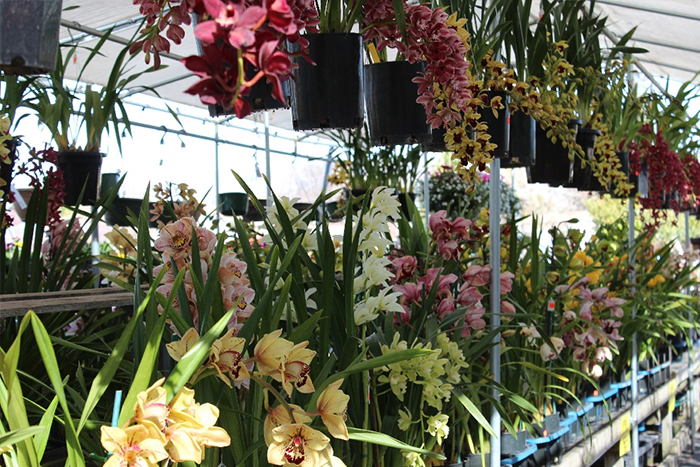 What We Offer
At Payless Hardware, Rockery and Nursery you will find a well-stocked selection of shade and ornamental trees, including a large selection of Japanese Maples and many selections of topiaries. We stock over 150 varieties of fruit trees including citrus, avocados, figs & many more.
We carry a large selection of both indoor and outdoor pottery, encompassing many styles and looks to fit your decor. We also stock a collection of cement statuary to add that special touch to your garden. Our inventory changes frequently, so stop by often to see what's new.
Cactus and succulents can make a real statement in your landscape. The incredible forms, subtle colors, and textures create year-round interest. The flowers are stunning and provide nectar for hummingbirds and butterflies. They're drought-tolerant, too!
A perfect container plant, succulents need very little water and almost no maintenance; a real plus for the busy person with little time. From the bold statement of large Agaves to the softer look of Sedum groundcover, or the interesting texture of a clump of Echeverias, there's a succulent for every style and garden.
At Payless Hardware, Rockery and Nursery, we carry many organic bagged soil including E.B. Stone and Green All Soil to meet your specific planting needs.
Houseplants bring nature indoors and improve your health by purifying and releasing moisture in the air. At Payless Hardware, Rockery and Nursery, we have a large selection of houseplants to enhance your quality of life by adding beauty and greenery to your home.
Buy sod to conserve water. A seeded lawn requires significant watering until the lawn matures. At Payless Hardware, Rockery and Nursery, we carry sod from Delta Bluegrass and Greenfield's Turf. Please also check out the Scott starter fertilizer and the planter mix.
See what is on sale right now in the nursery!