Skip to Content
Christmas Trees Now In Stock
In memory of
Harry Glaze
1939-2021
Payless Hardware & Rockery
Providing Exceptional Service for More Than 40 Years
 Authorized Dealer for The Big Green Egg
Come In and Pick Up The Big Green Egg Today!
San Jose's Showroom for Traeger Grills and Accessories
Payless Hardware is a Premier Authorized Traeger Dealer
We will be closing early December 20 for our Employee Holiday Party
Store hours will be 7:00 am to 4:00 pm
Hours for ready mix concrete 7:00 am to 1:00 pm
High-Quality Materials
For more than four decades, Payless Hardware, Rockery, and Nursery have been a trusted source of high-quality materials for the trades and the general public. Due to our commitment to our customers, our company has grown exponentially since our establishment. We now offer one of the largest & most complete inventories in the area.
We feature a full-service ACE Hardware store that has painting, plumbing, and electrical departments, a huge BBQ section and one of the largest Treager Grills selections in the San Jose area.  We have specialty tools and supplies for masons, tile setters, concrete, and plastering contractors. This is all in conjunction with an array of seasonal and unique items found throughout our store.
Our Rockery department boasts a huge selection of bulk items including: Gravels, Boulders, Soil Blends, Composts, and Natural flagstones from around the world.
Our Building Materials Department Consists Of:
Lumber: Pressure Treated and Douglas Fir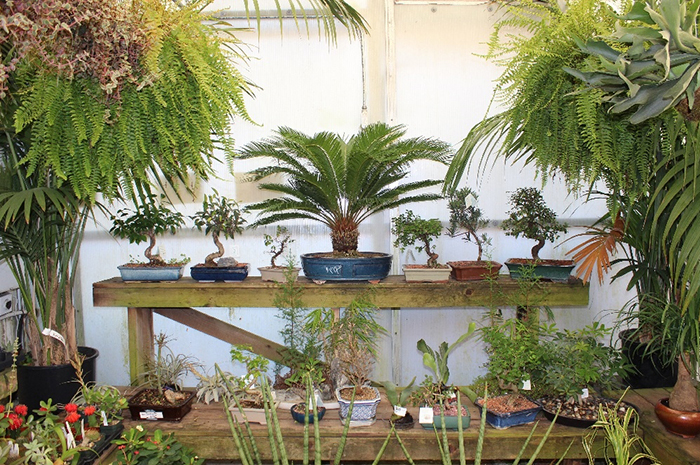 Find Quality Products at Payless Hardware
We added a full nursery to our store in 1992 and now features a multitude of fruit trees, Japanese maples, ground covers, houseplants, pottery, statuary, vegetables, roses, and much more. While it is difficult to list every product we offer, we continually update and expand all categories on our website to help you learn more about what we offer, as well as what products have been added to our ever-changing lineup.
We invite you to visit us to experience our commitment to exceed your expectations firsthand. If you would like to speak with a staff member at Payless Hardware, please contact us at 408-274-4922 for our nursery department.
Maintain Your Lawn & Garden Like a Professional
We're known for top quality lawn and garden supplies at Payless Hardware & Rockery. Our San Jose, CA team is knowledgeable on all the best brands and the most effective weed killers and lawn mowers. In addition, our Lawn and Garden Department offers several types of fertilizers, pruners and loppers from Corona, and weed block fabric. Don't have a garden yet? Check out our nursery for flowers, plants, and even fruit trees.
Get Ready for Summer with a Premier Outdoor Grill
What better way to spend the San Jose summer than grilling outside with friends and family? Whether you're an expert in flipping burgers or prefer cooking up some seafood on the grill, our hardware store has what you need. We're an authorized dealer in Traeger® grills, a brand that has earned a reputation for high-quality and sustainability. At Payless Hardware & Rockery, you'll choose from a range of versatile grills, perfect for everything from barbecuing to baking.
Build Your Dream Backyard With Our Rockery Department
Looking to add pavers, a retaining wall or a landscape structure? We carry local California manufacturers like Calstone & Cultured Stone. No matter your goals & design plans- we have all the DIY hardscape & landscaping materials you need from stepping stones, bulk materials, bricks, decorative rocks & more. Payless has one of the largest & most expansive Rockery Departments in the Bay Area. Our experienced experts will help calculate and measure the materials needed and can special order most items not seen online or in store- just ask!
Paint the Town with Our Wide Selection
There are few simpler ways to makeover your home or business than with a fresh coat of paint. Our San Jose hardware store is proud to carry paints from the most renowned brands along with all the supplies you need to make the project go smoothly. We're especially excited to offer Valspar paint at our ACE Hardware store. Known for top-of-the-line quality and rich colors, Valspar is designed to withstand wear and tear while still being perfect for DIYers.
The Tools to Get the Job Done Right
At Payless Hardware & Rockery, we're proud to carry all kinds of tools for nearly any use. We stock many types of basic tools you'd expect from an ACE Hardware store in San Jose, as well as more specialized tools. Our team can point you to our selection of lawn maintenance supplies and plumbing tools, such as tubing cutters, pipe wrenches, and more. If you're in the market for a new tool belt, we're a carrier of Occidental Leather® tool bags. These belts and bags are American-made and fashioned from the highest-quality materials.
Break Ground on Your Bathroom Remodel
Is it time to remodel your bathroom? If your answer is yes, look no further than Payless Hardware & Rockery. We're a hardware store specializing in bathroom vanities, and we're committed to bringing you products from the most trusted manufacturers. Our store stocks vanities exclusively from Jenson Vanities. This means you can expect top-notch quality no matter which of the 16 distinct styles you choose for your San Jose home. We're also experts in bathroom fixtures such as small details like cabinet knobs and bars and larger investments such as a bidet.